Harbourview Chiropractic & Massage Clinic
A Downtown Vancouver Chiropractor for An Active Life
Located at 999 West Hastings Street
ONLINE BOOKING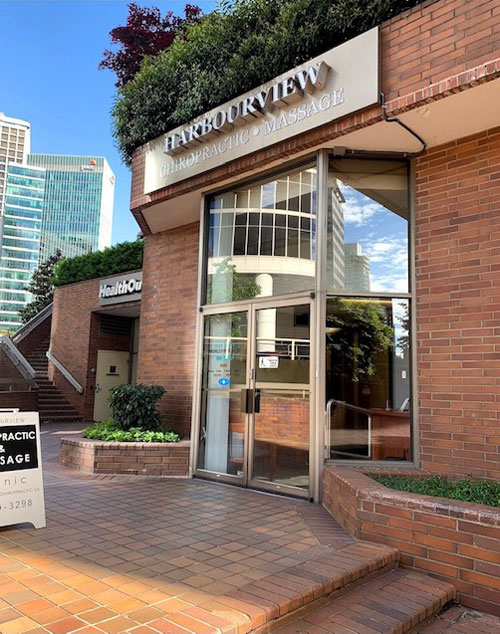 With over 25 years of experience in chiropractic care, Harbourview Chiropractic & Massage Clinic is here to help active adults and business professionals in Downtown Vancouver stay healthy and fit. Downtown Vancouver chiropractor, Dr. Glen Woodman knows firsthand how chiropractic care can help enhance your health. "I was surprised to discover that chiropractic care not only prevented further problems when I was an athlete, but actually helped me become a better athlete."
Athletes. Perform better, faster and more efficiently.
Weekend Warriors. Live life to the fullest, feeling your best.
Business Professionals. Thrive at home and in the office!
Pregnant Women. Enjoy specialized care during this special time.
Patients visit Harbourview Chiropractic & Massage Clinic with problems such as lower back issues, herniated disc, sciatica, neck pain syndromes, and more. Dr. Woodman is also known for helping those heal that have injured shoulders, hips, feet, knees, elbows, wrists
and hands with Extremity Adjusting and Active Release Therapy (ART).
Choosing Your Own Path
We believe that knowledge is power both for the practitioner and the patient. Our philosophy has always been, and always will be, to educate patients and allow them to make educated decisions about their health.
Ready to choose an even more active and healthy life?
"It's a privilege to serve people who come to me seeking natural solutions to their health. Call us today for a consultation."