RMT Massage Therapy
Massage therapy compliments chiropractic care by relaxing tense muscles that are aggravating subluxations. Chiropractic care corrects the spine and restores the nervous system. By combining massage therapy with chiropractic care it further restores balance to your body for your utmost well being.
With two Registered Massage Therapists available Monday to Friday (9am to 7pm), many patients enjoy the convenience of having chiropractic and massage therapy available in the same location!
Types of Massage
We have different types of massage available to fit your needs:
Recovery massage from auto accidents
Swedish massage for overall body relaxation
Deep Tissue massage to loosen stubborn knots
Sports Massage to increase performance
Prenatal Massage for soon-to-be moms
Pain managements and rehabilitation from diverse conditions
Fees are covered by most of the extended health plans and we can direct bill most plans.
Educated, Professional Registered Massage Therapists (RMT)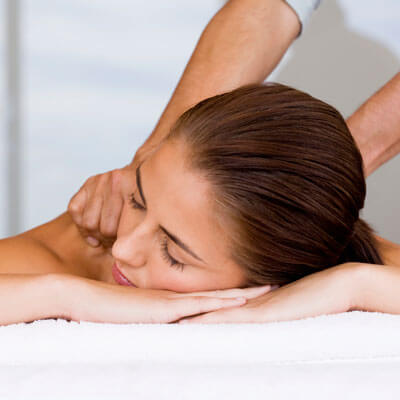 Our Registered Massage Therapists (RMT's) have completed a minimum of three years at The West Coast College of Massage Therapy. Highly skilled, they are trained to make an accurate diagnosis before proceeding with your massage.
Our massage therapists are educated and trained to accurately assess and use techniques that include massage and manual therapy, joint mobilization, and rehabilitative exercise such as stretching, strengthening, postural exercise and patient education.
Get Started Today
Ready to experience a combination of chiropractic care and massage therapy to help you reap maximum health benefits. Call (604) 669-3298 to get your first appointment.
CONTACT US »
---